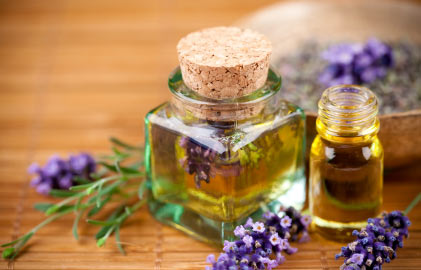 Aromatherapy
Aromatherapy is a complementary therapy that has been used to improve mood and aid in relaxation. Some of the benefits come from the fact that aromatherapy is often integrated into other therapies, such as massage, where essential oils are mixed in with the base massage oils. Aromatic oils are also often diffused during reflexology, Reiki, and meditation to aid in the overall relaxation and healing process.
There is growing evidence that the health benefits of Aromatherapy may be further reaching. Multiple clinical studies suggest that aromatherapy on its own may hold benefits beyond relaxation, particularly in terms of mental health.
Reducing stress with aromatherapy
Stress affects everyone differently, but it can lead to a host of mental and physical illnesses as the body and mind struggle to cope. Reducing stress is crucial to a healthy life, and lavender has been shown to support this process.
A study by the School of Dentistry at Kyungpook National University in Korea explored the stress and pain responses of 30 individuals to needle insertion. The 30 subjects were randomly split into two groups. Both groups were given oxygen masks prior to needle insertion. However, one group had lavender oil added to the mask. The study found that stress and pain levels were significantly lower in the group that had the lavender oil added to the oxygen mask. Similar studies have been carried out with cancer patients, and similar conclusions were reached.
Can aromatherapy help fight depression?
Despite being one of the most widely suffered forms of mental illness, depression is still poorly understood, and the effectiveness of treatments vary widely. Depression is more than just having a bad day or having a reason to feel sad. It varies from person to person, but it can leave people unable to focus or function fully for days, weeks, months, or even years at a time.
While aromatherapy may not be able to deal with the health issue itself, it can aid in lifting some of the symptoms and leaving sufferers in a better position to fight the illness. Studies have shown that vibrant and citrus scents can have an uplifting effect. A review of studies over a period of eight years, undertaken by Hong Kong Polytechnic University, concluded that aromatherapy had a positive effect on depression symptoms.
Managing pain
Natural pain relief is growing in popularity as more and more people become concerned that painkillers cause as many problems as they solve. Clary Sage has been used for centuries to relieve menstrual pains in women.
Its popularity has encouraged scientists to explore the properties of this and other oil blends to try and explain how and why they work. One such study, at Hungkuang University in Taiwan, used a double-blind trial to explore the effectiveness of a cream containing a blend of lavender, clary sage, and marjoram. It found that the blend produced relief and that it contained four key analgesic components.
Certain aromatherapy blends improve blood pressure
One of the key physical effects of stress, pain, and even depression is blood pressure change. Whether as a symptom of one of these, or as an illness of its own, blood pressure that is outside the normal range can cause a plethora of other health problems, including fainting, fits, strokes, and heart attacks.
Being able to maintain a healthy blood pressure minimizes the risk of these complications. A combination of lavender, ylang-ylang, and bergamot has been shown to have a positive effect on lowering high blood pressure.
As with any alternative therapy, aromatherapy should not be used to replace medical advice and treatment. It should complement it and increase its effectiveness.
You'll find local massage therapists who offer aromatherapy on the MassageBook directory in all 50 states.