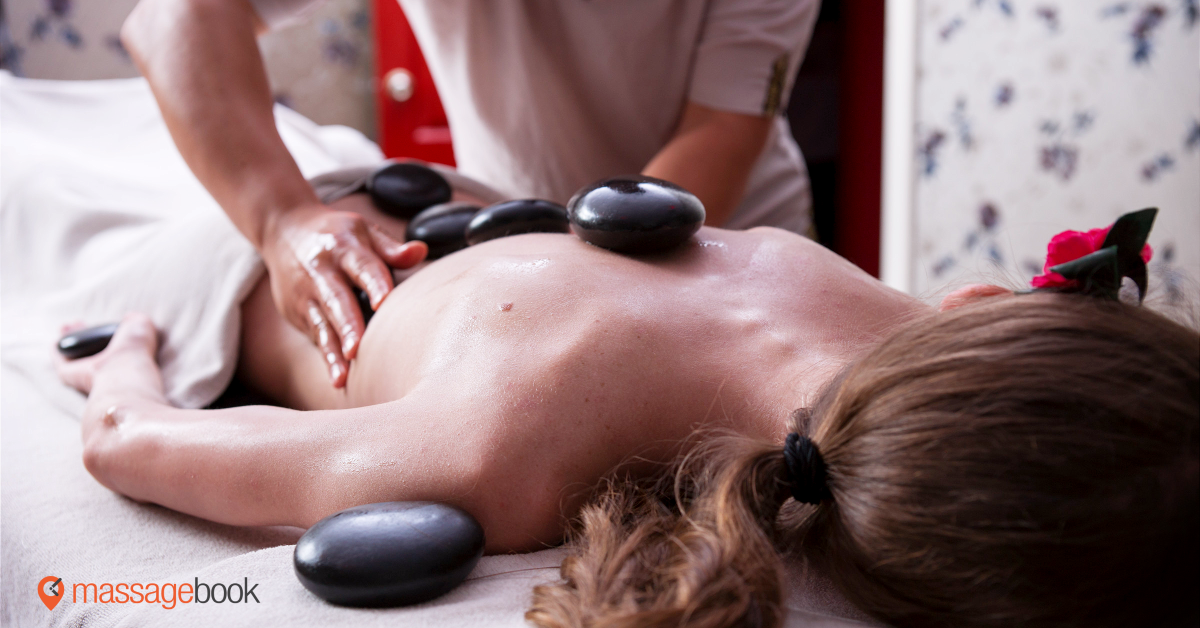 Sometimes after a long day at work and or busy week, we don't always want to get in the car and drive to our appointments.

Well if massage is one of those appointments on your list, there is no need to even leave the house because an in-home massage therapist can come to you by simply going the MassageBook directory and booking in your in-home massage therapy appointment.

In-home massage therapy treatment allows you to fully relax in your own home and not have to drive before or after your massage treatment. And that's the part I love!!

Booking an in-home massage therapist to come to your home, is about as easy as getting a pizza delivered right to your front door.

And because it's that easy, once you have your first in-home massage therapy treatment, it might be hard for you to go back to travelling for your massage appointments in the future.

By now I'm sure you are convinced of how convenient this can be for you, but I wanted to put together 7 of the most compelling reasons as to why an in-home massage therapy treatment is a good option for you.
1. Forget about Driving and Commuting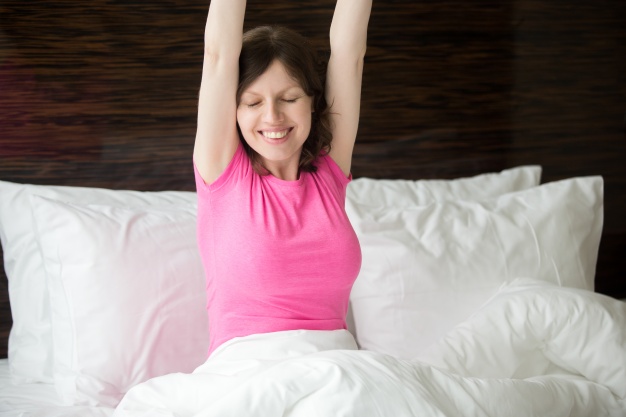 Not everyone loves to drive or take the bus. Not surprising! U.S. commuters endure about 42 hours a year stuck in traffic jams.

Which mind you isn't all that relaxing before or after your massage appointment.

The average American even spends more than 17,600 minutes a year driving.
That makes driving or commuting a huge pain in the butt at times, not relaxing at all, and in some cases the reason as to why you might cancel your appointments in the first place.

Because let's face it once you get home, have something to eat and drink and sit on the couch while waiting for your appointment, it's hard to get back in the car and do more driving.

So what do we do?

We put it in the too hard basket or can't be bothered basket and cancel your appointment.

Driving also has a way of testing our patience when we get stuck in traffic when someone suddenly cuts in front of us or steal our parking space. The next thing you know, you have road rage issues you should deal with.
Meanwhile, Time magazine revealed in an article that commuters are more prone to stress.

Commuting during rush hours has ill effects on our mental and physical health.

Health issues like raising our blood sugar, cholesterol levels and risks for depression are just among the side effects. Hence, we could use a break from stressful roads if we can.

Enter In-Home Massage Therapy and its perks.
You don't have to drive. You don't have to commute.

For once, you don't have to deal with the stressful world outside.

You don't even have to get dressed up as you usually do when you go out. You could stay in your Pyjamas if you really wanted to!

After your in-home massage therapy session, you don't have to worry about travel time and go straight to bed or cozy up on the lounge watching your favorite rom-com.

Ah, this sounds like a good Saturday night right?
2. Experience the Deeper Benefits of Massage
Fact: Massage therapy brings many health benefits other than the feel-good experience. More studies also support the role of massage therapy in relieving Low Back Pain, Sciatica, tension headaches, anxiety and other stress-related disorders.
No wonder health buffs include massage therapy in their routine. It's now becoming a regular health habit rather than a luxury.
In a survey, The American Massage Therapy Association (AMTA) even found that 72% of clients had medical reasons to seek a massage while 29% booked massages to relieve stress and rejuvenate.
The point is whether you want to heal or relax, you could enjoy the full health benefits of massage even with in-home massage therapy. It all starts with relaxation.
You could relax deeper in your comfort zone.
Some people won't enter the perfect state of mental bliss because they're not accustomed to public or foreign spaces. So in-home massage therapy is the best option for them.
Maybe you're the type who's easily distracted by external factors and like to control the temperature, scent or no scent in the room all the way down to the lighting mode and what music is playing.
When you get an in-home massage therapy treatment you have the ability to control all these elements as you wish.
A space where you can unite your senses and focus on the therapeutic touch is when you will relax the most
As you relax deeper, In-home massage therapy may help you recharge better and forget those deadlines and gossips at work. Simply put, it's the best way to withdraw from the stress outside.
3. Transform your room into a Space of Bliss
Don't believe your room can match the ambience in spas? Watch a professional massage therapist transform it.

Once a professional massage therapist arrives, he/she will set up shop in your preferred "relaxing space" and prop up the table, bring out the massage oils and start setting the scene.

If you don't have any music playing they might ask if you wish for them to put some on as well as aromatherapy scents if you would prefer it.

You probably won't recognize your room as it transforms into a massage-friendly, stress-free space you never thought possible.

In-home massage therapy professionals know how important the elements of sight, sound, scent and touch are for relaxation. Their aim is to set the mood for a good massage experience.

All you need to do is, lead the massage therapist to a good space to fit a massage table then they'll do the rest to meet the physical and aesthetic requirements for relaxation.

You might even find yourself yearning for those aromatic scents and ambient sounds to calm you every time.
4. Enjoy a more personal "me time"
While massage therapy itself is compassionately intimate with the touch to touch therapy, In-home massage therapy can be more personal.

A massage therapist who comes to your home can see a glimpse of your lifestyle and relationships either with the pictures displayed or the way your furniture is arranged.

For a devoted massage therapist, this insight is an advantage to provide a higher quality massage.

As Amy Yeager Jorge, a licensed massage therapist shares in her blog, the connection is stronger for massage therapists and clients with in-home massage therapy.

"With massage at your own home, you are inviting me into your life where I can learn more about you and who you are as a human.  I am not there to judge or assume anything by your decor, mess, or whatever.  Pictures of you skiing or other suggestions to your life's adventures help me better understand your needs.  I enjoy learning about my clients because I feel even more connected and grounded to them, which helps me provide unique and individualized care." Yeager reveals.
5. You'll feel more confident and in control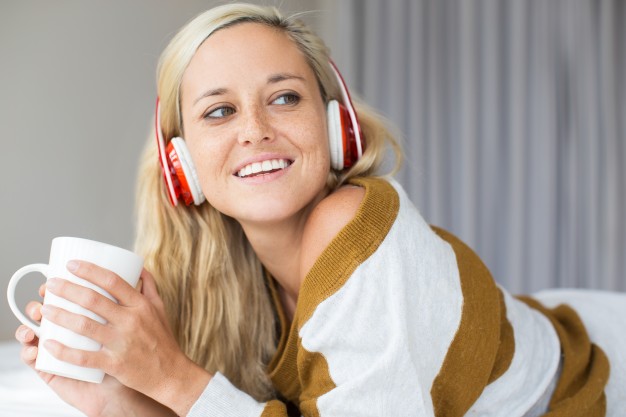 The truth is whether you are in a public massage therapy room or in-home massage therapy, you should be in control of your massage sessions.
Like any medical professionals, massage therapists and clients should have an informed consent. You have the right to speak up about anything that makes you feel uncomfortable.
Some clients are just reluctant to request a change. But with in-home massage therapy you have the home court advantage.
This makes you more confident to control your setting: adjust the lights, use an eye pillow, use an extra fan or table warmer, remove the scents and so on.
In public spas and massage spaces, you're not sure if all your requests are possible but you have more room for flexibility with in-home massage therapy.
Another important thing according to Amanda Tarver, a licensed massage therapist and birth worker in the Chicago is: you don't have to be naked.
"When I tell you to undress to your comfort level, that can mean different things to different people.  A good rule of thumb that I like to give people is this: If you know that you would be tense or uncomfortable if you took off an article of clothing, leave it on.  I have had people remain fully clothed, take everything off, and anything in between.  If you need to leave on all of your clothes to be comfortable, do it. "Tarver shares on her blog about what every client should know about massage.
That being said, you get to wear your most comfortable clothes since you're at home anyway.
But do make it easier for massage therapists to work on you, avoid leaving on clothes that are impossible for a massage therapist to work with like tights, leggings, slippery fabrics, spandex or bulky-fitting bras with underwires.
The best practice is wearing a bra for women and underwear for both men and women.
You'll have more control over the way you relax before and after the massage and do any of the following
Take a refreshing shower right before a massage
Set-up your own soothing sounds
Sip a cup of tea or wine and munch on something
Kill time in your bedroom and just lie there
6. It Fits your Crazy Busy Schedule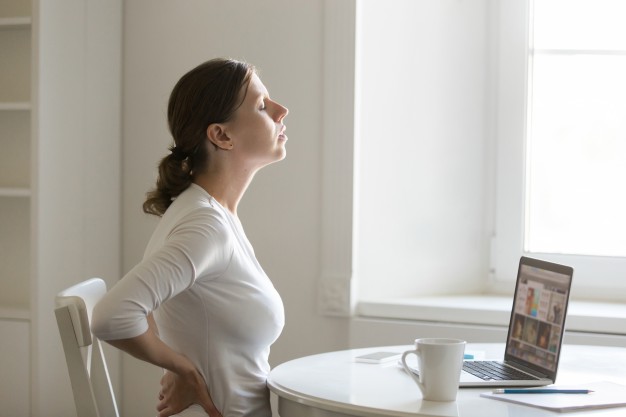 As much as we all crave for a good massage, some of us don't have time to drive or go elsewhere after work or during the weekends. There's not much room in our hectic schedule to squeeze in a relaxing session.
Even though we desperately need one.
"While a majority of people are concerned about their health and well-being, many find it difficult to fit 'me time' into their hectic schedules," says Tom Pote, owner of Mobile Massage LLC in New Jersey.

That makes in-home massage therapy convenient.  So let relaxation and therapeutic massage come to you instead.
It's a good thing that massage is becoming more mobile. According to AMTA's Research Report, therapists travelling to their clients to provide massage, whether at home or office, jumped from 39 percent in 2010 to 50 percent.
If you're the busy bee who takes homework with you, massage can only make you more productive.
That's why another form of mobile massage called corporate or chair massage is also gaining traction.
Studies have linked massage with improved creativity and productivity. Plus, your mind could use minutes to an hour of break from your stressful and fast-paced work.
As massage therapist, Yodi Richeson shares to an article in Forbes, "Massage frees thoughts".
"When you are so focused on something and stressed out, you have blinders on and don't see the whole picture. You just see what is in front of you. Massage lets executives calm down to think clearer and get a better picture—it's better than coffee."

7. In-Home Massage Therapy addresses special needs and occasions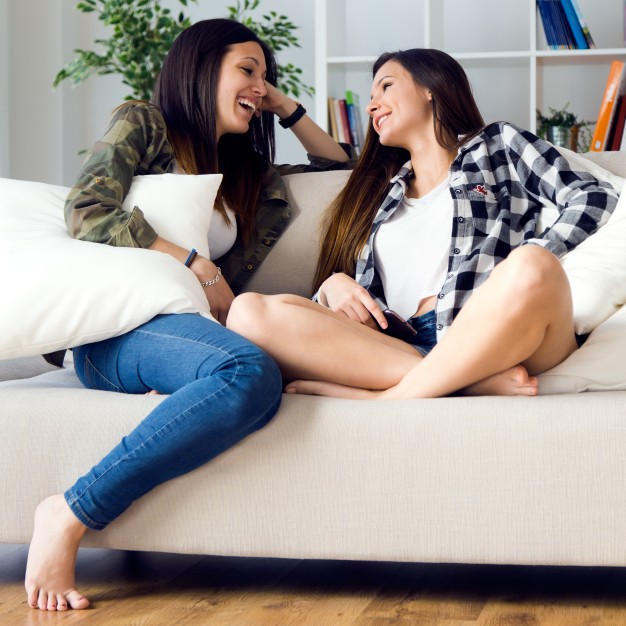 Who says you can't enjoy healing and relaxation when you can't go out to a luxurious spa? That makes in-home massage therapy perfect if you need special care and attention as:
Pregnant women or new mothers

Elders who can't leave home

Persons with disabilities like arthritis or chronic pain

Even hens parties or girly weekends
Or maybe you need more than one massage therapist at home to make your time more memorable with friends or that special someone, during family events or team building.
A good Massage is about having choices

In-home massage therapy doesn't mean to say you should forego travelling to your favorite massage therapist's place or that famous spa across the town. But just like eating your favorite pizza, some days you want to dine out, other days you feel like savoring it at home.

Relaxation is a matter of perception. And we all have our ways to relax.

The next time you don't feel like getting out and you crave some pamper time, you could have it your way in the comforts of your home.

With MassageBook, you have peace of mind knowing your in-home massage will be satisfied by a trusted professional massage therapist. Find one now.