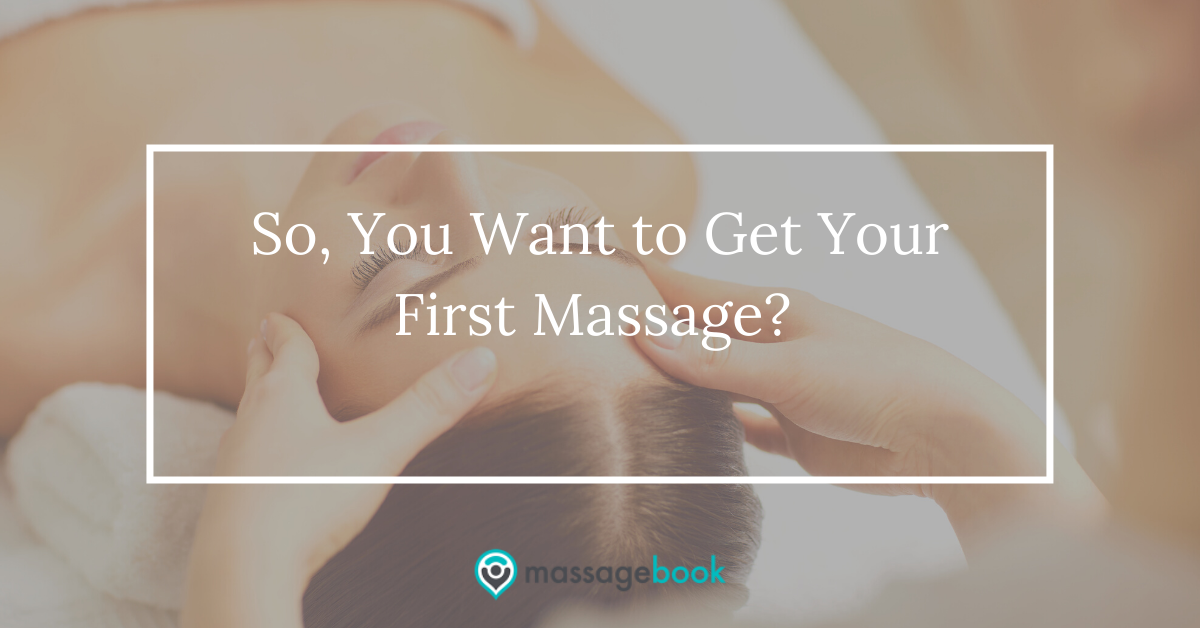 It's never been a better time than now to get your first massage. Massage therapy is a clinically proven, natural way to reduce stress, relax, and manage pain. If you're ready to reap the mental and physical benefits of massage therapy, you'll need to know what to expect before you book your appointment.
This guide will teach you all things massage therapy to ensure that your first time on the table is relaxing and seamless.
Why Do You Want to Get Your First Massage?
Believe it or not, a massage isn't a one-size-fits-all experience, and many different approaches target particular areas of the body and yield different results. The first step to getting a massage is knowing what you hope to gain from your appointment.
Start by considering your preferences: Do you want a gentle and non-invasive massage, or would you prefer something of deeper pressure? Also, what brings you to the table? Are you seeking relaxation or relief from pain and muscle tension?
Identifying your needs will help you narrow down the list of practitioners in your area.
Know the Different Techniques Before You Get Your First Massage
There are at least 80 known types of massage and bodywork. Here are ten common techniques:
Swedish Massage: Swedish massage is what many would consider being the "traditional" massage. The massage therapist will apply massage oil and use a combination of kneading, stroking, and friction to loosen muscles and encourage blood circulation. This would be an excellent massage for first-timers.
Shiatsu Massage: This massage is for anyone that has arthritis, chronic respiratory issues, chronic headaches, or anyone with sprains or strains. This massage technique reduces depression, anxiety, and stress symptoms. During the massage, your therapist will apply pressure from their thumbs, elbows, knees, or feet to your pressure points to improve circulation. They'll also stretch and rotate your limbs and joints.
Hot Stone Massage: This massage can help release muscle pain and tension. Your massage therapist will combine the Swedish massage technique with hot stones that are placed on your body to relieve pain.
Aromatherapy Massage: This mood-boosting massage combines gentle pressure with essential oils to create an emotionally and physically healing experience. An aromatherapy massage is for anyone who wants to reduce pain, anxiety, or depression symptoms.
Deep Tissue Massage: This massage is for anyone who struggles with muscle ailments such as soreness or injury and needs a massage with a more intense application of pressure. Your massage therapist will apply deep pressure and kneading into your muscles to loosen them up and increase blood flow.
Sports Massage: A sports massage is ideal for anyone who plays sports or is very active. This approach—which can be full-body or specific to one area—will help relax muscles and increase muscle flexibility.
Thai Massage: A Thai massage is an intense technique that applies firm pressure across all body areas. This technique will help increase flexibility, circulation, and energy levels.
Couple's Massage: If you want to bring a friend or partner along when you get your first massage, opt for a couple's massage. A couple's massage will consist of a regular table massage, side-by-side with your partner.
Reflexology: Reflexology is for people who want relaxation and boosted energy without a full-body massage. This technique consists of gentle to firm pressure on the feet, hand, and ear pressure points.
Trigger Point Massage: This deep-pressure approach releases muscle tightness and tension by targeting trigger point areas, which feel like tender knots under your skin. It is excellent for alleviating chronic pain and treating injuries.
Request a Consultation Before You Get Your First Massage
Now that you're familiar with the different types of massage and bodywork, the next step is to request a consultation with a licensed massage therapist who can tend to your specific needs.
While a quick Google search can show you massage therapists in your area, MassageBook simplifies the process and makes it easier for you to narrow down suitable options. Our search directory includes profiles of professional massage therapists with verified client reviews, and our scheduling software helps you book an appointment and manage your reservation from anywhere.
Before committing to an appointment, take advantage of consultations to pinpoint the right massage therapist for you. Use this time to raise concerns and reservations, and get a feel for the therapist on the other end of the phone.
What to Do Before You Get Your First Massage
You've done your due diligence in finding and booking a massage therapist, and your appointment is quickly approaching. Now what?
The steps below will help you prepare for your appointment the day of:
It's essential to stay hydrated before you get your first massage. Avoid stimulants like coffee and alcohol, which can boost your energy and prevent you from feeling relaxed.
A massage manipulates both the muscles and organs, so it's best not to eat immediately before. We recommend eating a light meal at least an hour prior.
While it's not a requirement, showering before your massage is a courtesy to both you and your massage therapist. A hot shower before the massage will also loosen up your muscles and help relinquish any tension. Keep in mind that you may have to shower again after the massage to remove any excess massage oil or gel.
Wearing comfortable, breathable clothes can help your body and mind stay relaxed before your massage. You'll also want clothes that are easy to slip on and off.
Residue may remain on your skin if your massage therapist uses massage oil or gel, so wear something that you can easily wash afterward. You should also wear comfortable shoes to the appointment so that your leg and feet muscles can fully relax before and after the massage. Shoes like high heels, for example, can cause your muscles to contract unnecessarily.
Arrive a Few Minutes Before Your Appointment
Arrive about 10-15 minutes before your massage appointment. This will give you time to fill out any health questionnaires or ask any last-minute questions. It's essential to do everything you can to keep calm and relaxed for the massage and arriving with only minutes to spare will help you do anything but.
What to Do While You Get Your First Massage
Knowing what to expect during your first massage will help keep you feeling relaxed and rejuvenated during the experience. Keep in mind that:
Undressing is Optional But Normal
If you're nervous or uncomfortable getting undressed for your first massage, it's okay. Your professional massage therapist will understand. Clients tend to get undressed for a massage because skin-to-skin contact allows the massage therapist to target your muscles more precisely, whereas thick clothing might get in the way.
Some massage techniques might require you to get undressed, while others can still be done wholly or partially clothed. If you're worried about being exposed, you'll receive a sheet from your massage therapist to keep you covered.
There is a Power Differential
It's essential that you're aware of the power differential that takes place while you're lying on a massage table. This power differential exists because your massage therapist is a professional—which means they automatically take on more power and influence in the room. Because of this, it's easy to feel vulnerable.
Many people don't speak up during the massage because they assume their massage therapist knows more than they do. But only you know your body as you do, so if something hurts or you need another area focused on, don't be afraid to speak up. Don't hold back from communicating about pressure, table temperature, or if the draping doesn't feel comfortable, as communication will make the massage much more enjoyable.
If something is causing you pain during the massage, speak up. Not only do you not want to be uncomfortable, but this pain might also be an underlying issue that the massage therapist could address.
Fortunately, massage therapists know to ask leading questions that should help you feel at ease and open a line of communication.
It's normal to be nervous about asking for what you want during your first massage, but you'll get more confident with each experience like anything else. Remember that this massage is for you, so never be afraid to advocate for yourself.
Breathing Like You're Meditating Will Enhance the Experience
During the massage, it's important that you keep your body oxygenated so that the massage therapist can adequately address any issues that need to be attended to. Taking big, deep breaths, almost as if you're meditating, helps do this.
What to Do After You Get Your First Massage
The end of your first massage doesn't have to bring the end to your blissful experience. Don't rush to get up and leave once the massage is over. It's perfectly acceptable and encouraged to stay on the table for a few minutes. Also, a relaxing massage will lower your heart rate, so you don't want to increase it by standing up and walking out too quickly.
Conclusion
Massage therapy is a clinically proven experience that can help reduce chronic pain, increase relaxation, and treat stress-related disorders. When you're ready to get your first massage, take advantage of the services available on MassageBook. We'll take the guesswork out of finding and booking your first massage and will help you find your perfect-fit massage therapist.
Find and Book Your First Massage Now