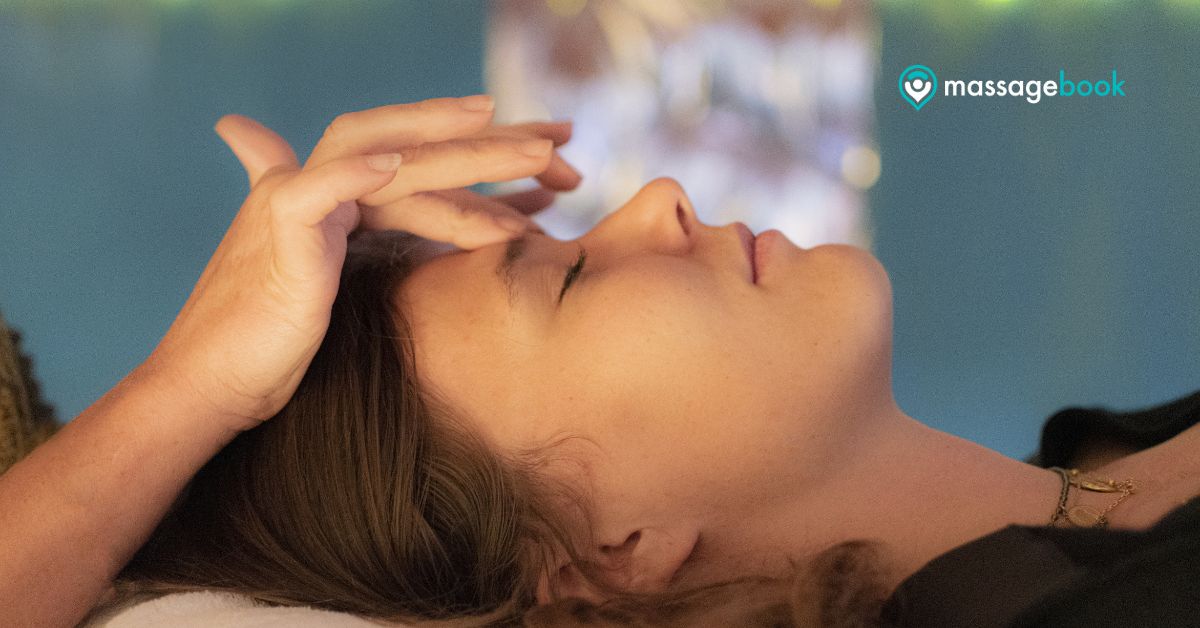 Are you feeling stressed? Are you searching for new ways to feel better? In that case, the benefits of reiki may be your answer!
Whether you've heard the term before or are coming across the idea of reiki for the first time, there are some things you should know before you book your first session.
Here's a quick but comprehensive look at reiki and what it entails to help you decide if this therapeutic wellness treatment is right for you.
What Is Reiki?
Reiki requires little to no physical contact, unlike other forms of massage and bodywork that rely on the practitioner's hands to physically work the muscles.
Reiki is a form of energy healing that involves redirecting energy around your body to move away from the negative and replace it with positive energy.
The belief is that healing is promoted through the proper channeling and redirecting of energy. Reiki practitioners believe they don't cause healing but channel the correct energies to the right places to promote healing and wellness.
Created in 1922 by Dr. Mikao Usui based on ancient Buddhist teachings, this Japanese healing technique continues to gain popularity as a way to promote healing and reduce stress.
Reiki comes from two Japanese words combined: rei (God's wisdom) and ki (life force energy).
5 Benefits of Reiki
Reiki boasts a wide range of benefits that keep people coming back. Here are five benefits of reiki and how they can help you live better:
Relieve Your Stress
Reiki helps to channel the negative away from your mind and body while affording a relaxing break from the things that stress you. By experiencing true relaxation, your body gets the opportunity to let go of some of the things that weigh you down.
Improve Your Sleep
By letting go of some of the stress that burdens you during your session, you're paving the way for better sleep. Reiki focuses on putting your mind and body at ease. This level of relaxation stays with you even after the session, helping you to sleep better when you get to bed. Reiki is also helpful in reducing insomnia. 
Boost Your Mood
Reiki makes you feel better, which, in turn, goes a long way to improving your overall outlook and general mood. 
Improve Your Mental Clarity
Clearing your mind helps you focus better. Reiki reminds us to stay in the present and let go of the past's mistakes and the future's unknowns. This way, reiki helps you focus on the task at hand and make quicker, more informed decisions. 
Heal Your Body From Within
By helping your body to relax and let go of tension, reiki puts your mind and body in a better place to begin healing. 
Reiki improves breathing and blood flow by causing you to slow down and relax, which results in lower blood pressure, increased circulation, and steadier breathing. All of which are essential to establishing wellness from within. 
What to Expect During a Reiki Session
The length of reiki sessions varies, depending on your practitioner. However, you can generally expect a timeframe of anywhere from 30 to 90 minutes. 
You'll be instructed to lie down, typically clothed, so that the practitioner can begin their work. You can expect quiet, except for maybe some soft music intended to help with meditation. 
You may feel a light touch occasionally as the practitioner guides you into position for the next step. Most of your reiki session will be the practitioner moving their hands above your body as they channel energy to and away from it. 
You can expect to find yourself in a state of deep relaxation during your visit. Of course, daydreaming and even sleeping aren't uncommon; it all depends on the individual.
How to Find a Professional Reiki Practitioner
Ready to experience the benefits of reiki?
Let MassageBook streamline the process for you. Our easy-to-use search directory of massage and bodywork professionals can help you find a reiki practitioner in your local area. Read reviews, check out their service menu, and book an appointment in a few simple steps!
Book a Reiki Session Near Me