What do you know about reflexology?
Most people associate it with the feet and the rest is a little mysterious.
Well, never fear! We're here to uncloak this awesome bodywork service for you.
Is reflexology new?
Reflexology is thought to have been first recorded by the Ancient Egyptians in 2330 BC. So, yeah, it's been around awhile.
So what is it?
It's a type of bodywork that puts pressure on certain points of the feet, hands and head with the belief that each of these is connected to the organs and systems of our body, which can relieve tension and promote healing there. Reflexologists study these connections and are able to access your body's internal functions through exterior points. 
What are the benefits?
We're glad you asked. Here is an infographic outlining some of them: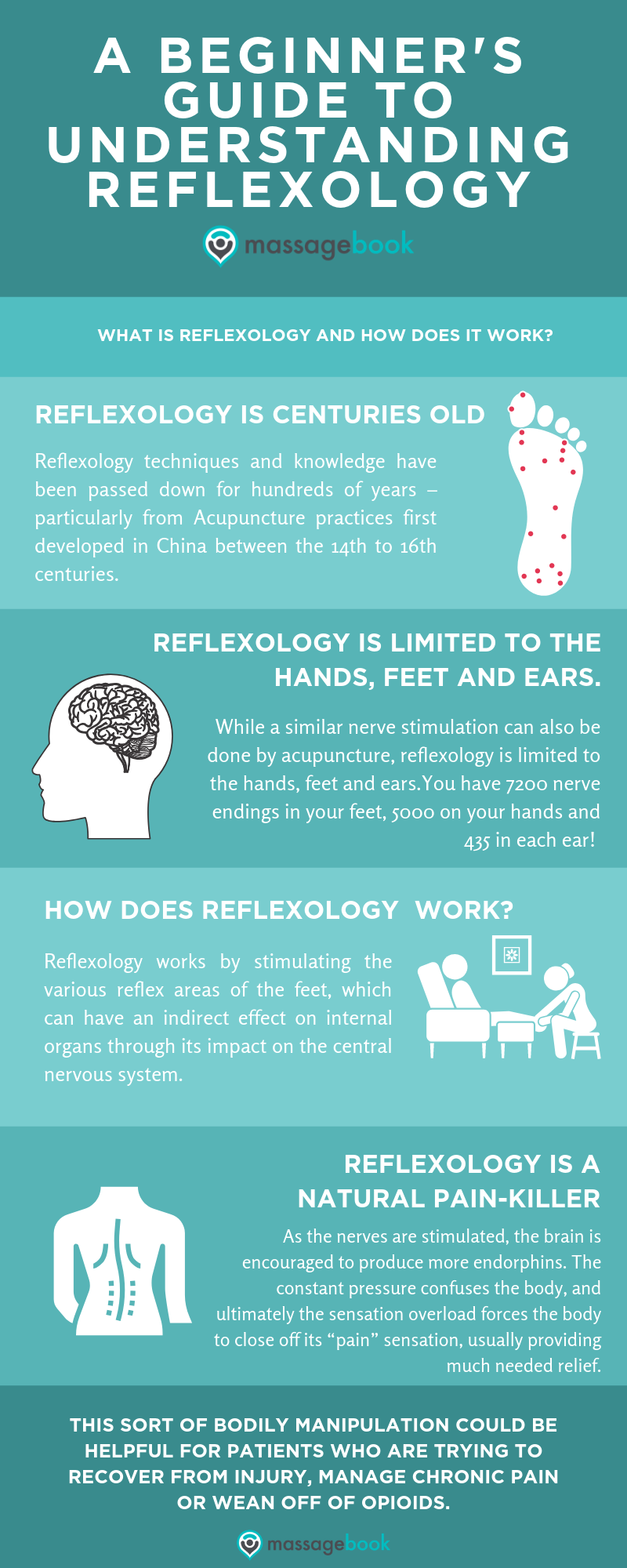 Interested in trying out this service?
Find a highly-rated reflexologist near you with MassageBook.