Struggling with your sleep schedule? Anyone who hasn't been sleeping well knows that we're not ourselves without a good night's sleep. 
Did you know…?
Even moderately sleep-deprived individuals are 50% slower to respond than someone who is under the influence of alcohol*.

30% of adult Americans suffer from insomnia. 

37.9% of people have reported falling asleep unintentionally on the job in the last 30 days

*

. 
It's time to stop the madness!
Fortunately, there are several ways to encourage a solid night's sleep without depending on over-the-counter or prescription drugs. Skip the medication and opt for one of these natural ways to improve sleep: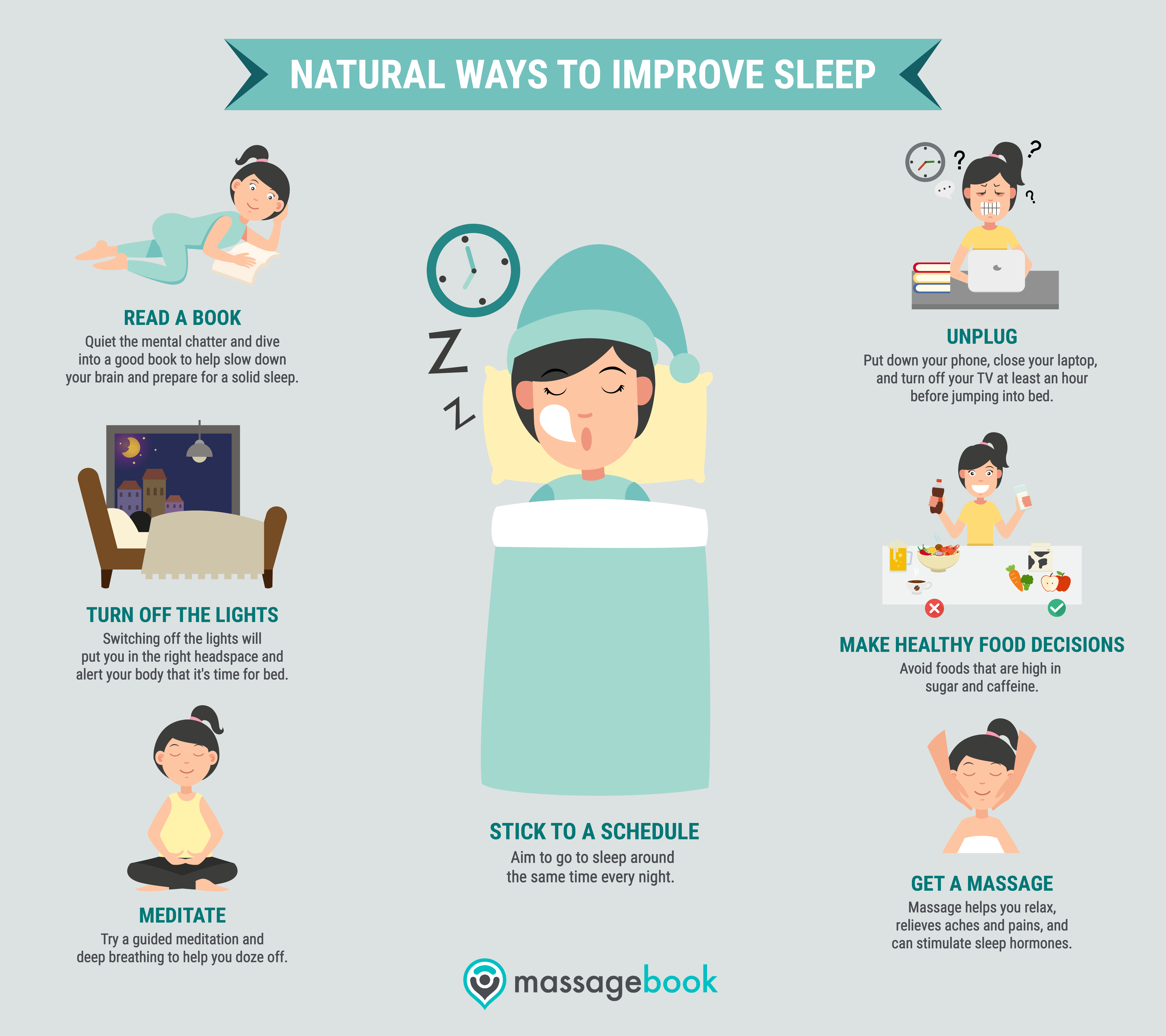 If you have trouble getting to sleep at night, try booking a massage. It's a stress reliever and can help bring the body back into balance after an energy-sucking day (or month, or year).