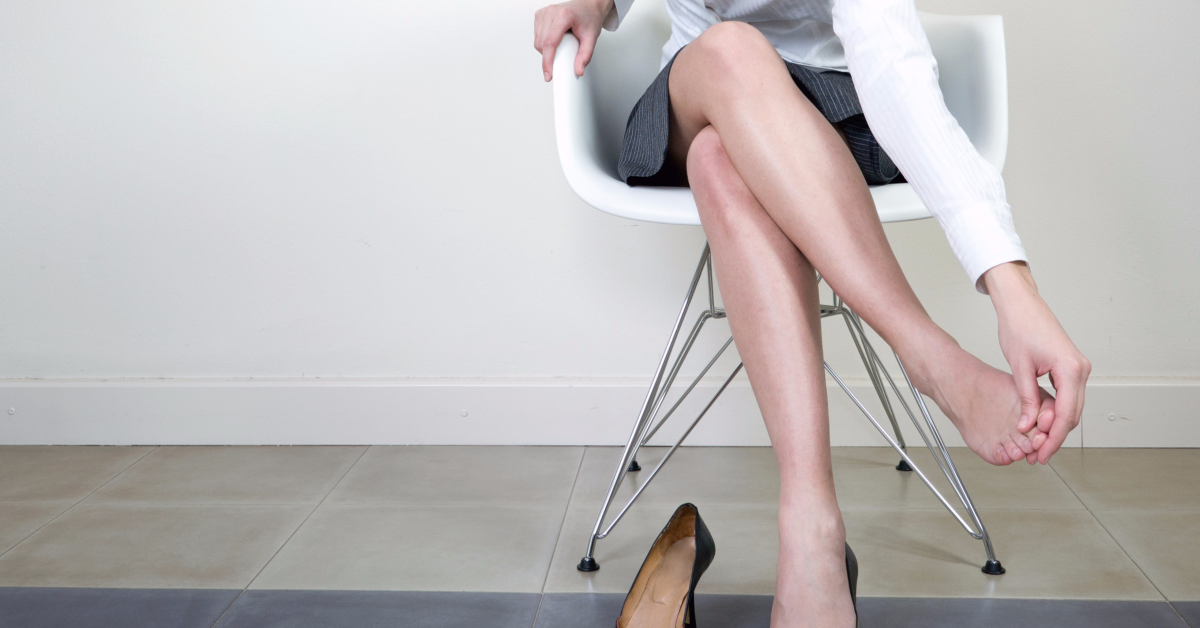 "Are you currently experiencing constipation?" a massage therapist asks and then proceeds to massage a spot on the heel of a patient. Then the therapist asks "do you massage your feet?".
Doing so supposedly stimulates intestinal activity that can help relieve constipation.
What do our feet have to do with our intestines anyway? You might find the connection unbelievable. Welcome to one of the wonders of foot Reflexology, where it is believed that all organs of the body have reflex points in our feet.
The term Reflexology can be overwhelming but it's actually more than a foot massage.
You may not be a Reflexologist, but you can do a pretty good job on your feet yourself?
Take a look at these simple foot-massage techniques you can perform on your own. It's easy and it won't take much time.
Prep your Feet – Wash them, cleanse them or soak them in a warm and aromatic water for ten minutes if you prefer to indulge.
Massage the entire foot gently – the first touch is as simple as combining gentle movements on each foot: kneading, pressing or stretching.
Start the session – with each foot by pressing your thumb on the middle of your foot (see solar plexus point) for at least 5 seconds.
Stimulate reflex points – You may notice that some points will feel more sensitive (or tired), so be careful on how hard you press these.Work your thumbs to inch their way from the heel to the toe to create a tingling feeling (like a caterpillar climbing in you!). Then go back and press your stressed points for 5 seconds using your thumb or forefinger.
Finish off with feather strokes – Imagine a feather fanning thru your foot. Feel a similar sensation when you run your fingertips across your foot from bottom to top. Repeat this several times if you please. This relaxes the nerves.
Important areas of the foot to massage



If you want to take your foot massage to the next level then here are the main zones of the feet that you can focus on for pressure points.
Top of the toes – Head/brain
Center of the big toe – Pituitary gland
Base of the big toe – Thyroid gland
Ridge of Toes – Neck and shoulder
Center Ball of foot – Chest/lungs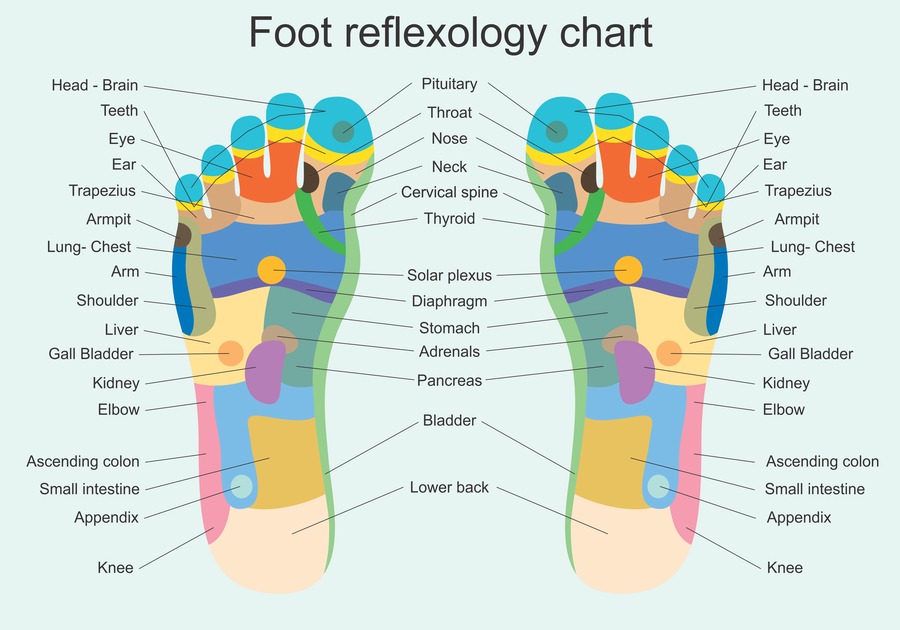 A foot massage is not just a fleeting feel-good experience. You're actually rewarding your body with healthful benefits every time you go for one.
Consider the fact that many studies have proven what a simple massage can do to your health: combat depression and stress, strengthens the immune system, improve sleep quality and reduce pre-menstrual symptoms among women.
So the next time you come home after work or before you go to bed, give your feet some love with a simple massage.
You can also try mastering the basics of giving a foot massage to your loved ones. After all, a massage feels best when someone else is doing it for you.
Of course, for that absolute forget-yourself bliss, you might want to try spoiling yourself by heading to the nearest spa or look for a Reflexologist near you.
The MassageBook directory is a great resource in researching who the best local reflexologists and massage therapists are. Explore it for yourself and start relaxing now!
This article interesting to you? You'll probably love reading our article on the Benefits of Reflexology too. Happy reading!