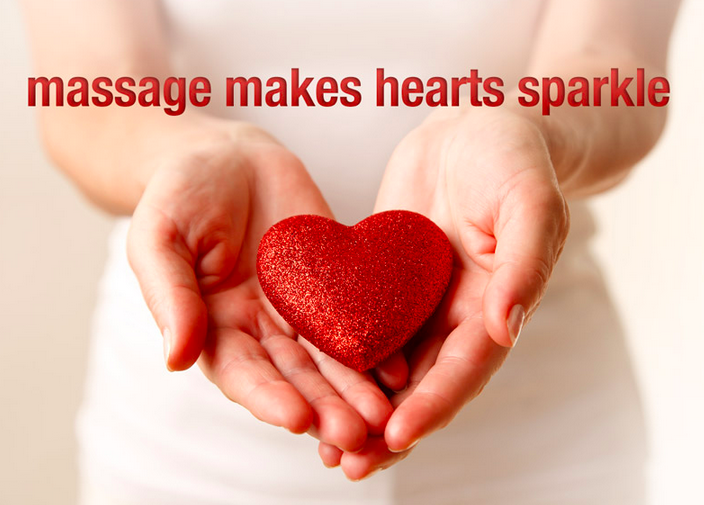 Don't spend Valentine's Day stressing about what to wear, where to go to dinner, or what to buy your sweetie.
Give your significant other the gift of a massage … from you!
Create the relaxing atmosphere of a spa in your own home and make this Valentine's Day one to remember.
Why massage?
The question is, why not massage?
It can both stimulate and soothe the nervous system simultaneously, creating the perfect balance and a relaxed mood for you and your loved one.
Massages are also a great way to bond with your significant other. It presents the opportunity for touch, which is one of the most essential ways of conveying intimacy in your relationship.
Helpful tips
Communication is key when giving your partner a massage. Unless you're a trained massage therapist, you likely do not know the trigger points and the sore areas. But your partner may not want to hurt your feelings, so ask frequently how you can change something so it is the ultimate experience for both!
Leave the deep-tissue work to the pros! Make your massage a relaxing experience for your partner. This is about spending quality time, not working out the knots in his/her back. Allow your significant other to enjoy it
Make it fun!
What is the first thing you think of when it comes to Valentine's Day?
Chocolate, of course.
Spas around the country are taking advantage of the many benefits of this sweet treat with chocolate spa treatments. Chocolate is known to moisturize and firm skin, provide a great source of antioxidants and it tastes good. Can you get any better?
So make your own chocolate massage lotion and get your fix!
The key to a romantic evening with your special Valentine is quality time, so don't worry about your massage skills.
Just relax and enjoy the quiet time with your sweetie.
And then call your massage therapist on Monday!
 – by Jocelyn Bradley