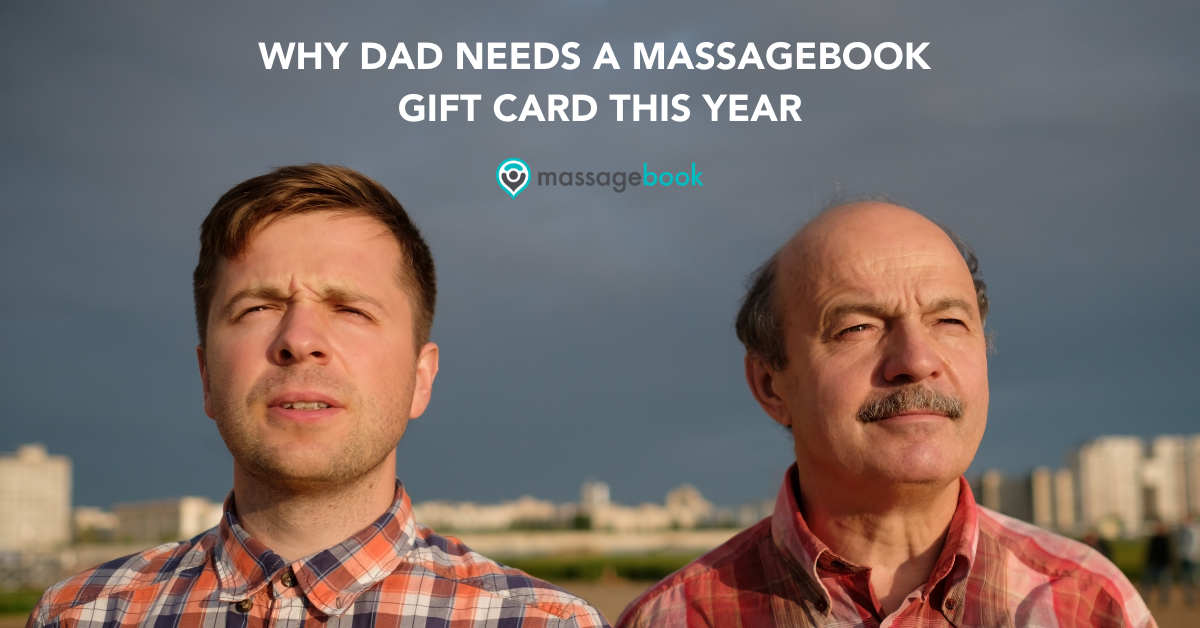 Give Dad Time to Relax and Unwind
Did you know that in 2020, more men got massages than women? It's true! The American Massage Therapy Association reported that 22% of adult men received a massage in the last year compared to 20% of women. If you hadn't already considered getting a massage gift card for Dad this Father's Day, it's time to consider it!
Why a massage gift card for Dad?
Your dad may not be familiar with all the benefits that come from a massage session—things like better sleep, reduced tension and stiffness in his muscles, as well as feelings of relaxation and calm.
What types of massage might Dad like?
If he's active (think: runner or avid tennis player), a sports massage will do the trick. If he loves fishing or hunting, there's a good chance that he has sore shoulders and a deep tissue massage will be a perfect choice. If he's into meditation or yoga, he'd love to try Thai massage.
Need help finding a service provider for Dad? There are thousands of amazingly gifted massage therapists and bodyworkers available in the MassageBook directory. Get Dad a MassageBook Gift Card this Father's Day and let him choose the provider that's right for him!