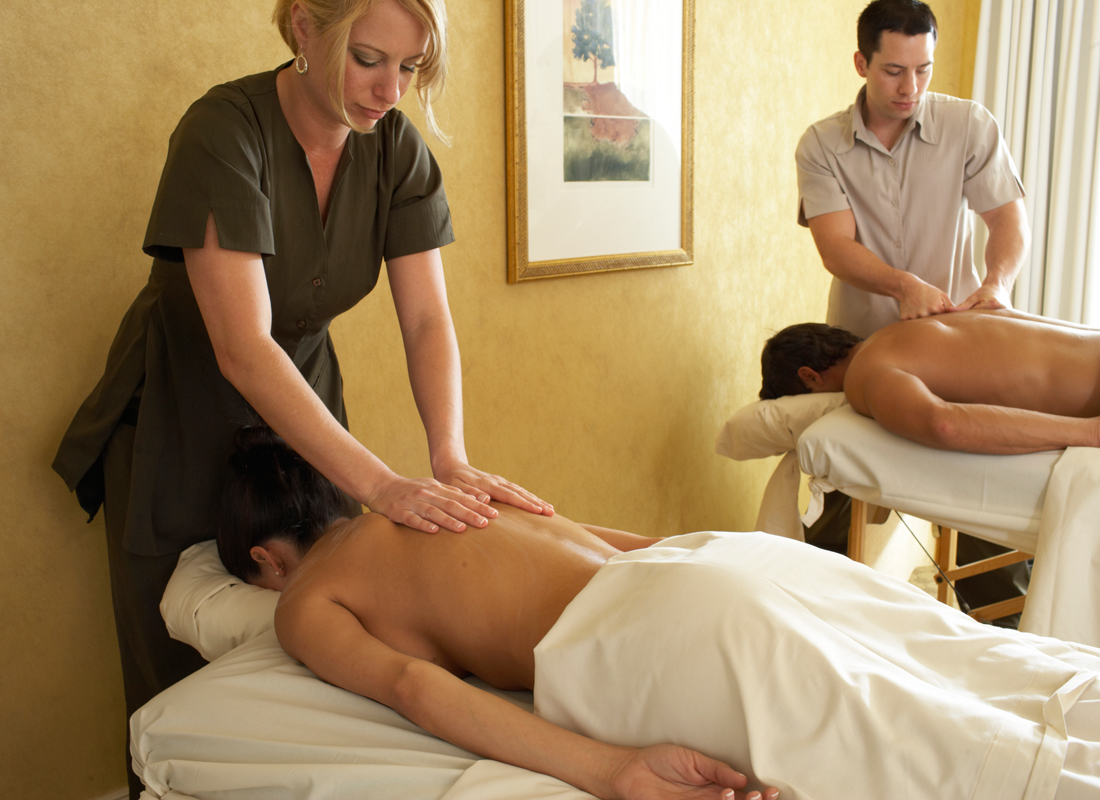 Benefits of Regular Spa Visits
There are many benefits of regular spa visits – from health and wellbeing to quality of life.
The good news is, there's not just one, five or even 10 good reasons to go to a spa. There are at least 17, beginning with massage therapy, and they include:
Study after study has shown that massage therapy is a key component of pain management – especially helpful for people who suffer from back and neck problems, arthritis, sciatica and muscle spasms.
Massage improves blood circulation, which is vital because it fuels oxygen and nutrients to the cells.
Massage helps stimulates the the body's lymphatic system, which is important because it improves circulation and helps carry away the body's natural waste products.
Studies also have shown that massage helps release serotonin, a hormone that enhances one's emotional state. This is why so many spa clients report feeling a sense of calm and relaxation after a massage.
Many obstetricians recommend massages for their pre- and post-natal patients – for both the health and peace-of-mind benefits.
Professional athletes and fitness-conscious people alike report relief from cramps, pains and strains after a massage, especially deep tissue massages.
Other spa benefits include:
Hydrotherapy, another term for "spa therapy." With the heat and natural buoyancy of water, people who suffer from chronic pain often report not only a reduction in their pain but a lesser dependence on pain medications after regular sessions in a spa, Jacuzzi or whirlpool tub.
Heat treatments – or when warm, dry air or warm, moist air heat is used to warm the body – are as relaxing as they sound. Better still, they also stimulate the circulation.
By contrast, cold water or ice treatments also can improve the body's circulatory, lymphatic and immune systems.
Nightly cleansing is one thing, but they can't compare to body polishes, which gently exfoliate the skin, thereby shrinking pores, promoting the growth of new and healthy cells and giving the skin a healthier glow and (literally) a more polished look.
Therapeutic muds ramp up the effects of exfoliating dead skin cells. They also eliminate toxins from the body and increase circulation.
The gentle action of yoga exercises really can be for everyone – for the determined athlete to the anxious exerciser who eschews strenuous activity. Yoga can deliver almost instant benefits to the mind and the body simultaneously.
Body wraps, which can "remineralize" the body and restore its moisture and nutrients.
A welcome – and probably necessary – break from the stress of daily life. Make your appointment today!
Looking for a massage therapist today? Visit the MassageBook massage therapist directory and select from over 10,000 professional masage therapists around the country.  www.MassageBook.com