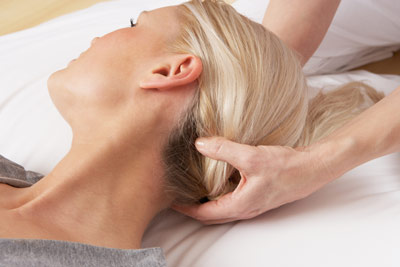 We've all experienced times where we just can't seem to get to sleep. These sleep disruptions can be because of stress, schedule changes, or pain. Even hormonal imbalances can result in poor sleep.  Waiting through the night, tired but unable to sleep, all the while knowing the next day will be miserable, is incredibly frustrating.   Being tired and dragging through the day is no fun, but insomnia can also affect your brain.  Cognitive functions are compromised, while the probability of anxiety, depression, anxiety problems memory issues increase.
Massage Therapy for Insomnia
While plenty of medications exist to help fall asleep, their use is not without risk.  Both prescription and over the counter medication has side effects. Ultimately, what your body and mind crave and desperately need is natural sleep. 
It's easy to understand why so many people look for relief by using artificial means to make themselves fall asleep. If you're looking for natural alternatives to insomnia, massage therapy can offer many the relief they need without side effects.
How Massage Works for a Good Night's Sleep
You'll be comforted to know that many professional massage therapists are already treating clients with insomnia.  Tell them about your sleep challenges before your session so that your massage can be tailored for the best effect. Regular insomnia massage therapy effectively reduces pain and can control anxiety. Massage for insomnia also releases endorphins and serotonin and creates a whole body state of relaxation, which can help you fall asleep and let you find your normal sleep pattern.
A number of sensitivity increasing chemicals are released by your body when there is insufficient sleep, explains an article released by the Touch Research Institute at the University of Miami School of Medicine. It's interesting to note that a positive chemical change occurs with any kind of massage, whether for insomnia, injury rehabilitation, back pain or stress reduction.
Massage therapy for insomnia has been shown to increase serotonin levels which increasing the production of anti-pain chemicals and foster a sense of deep well being. Ultimately, massage is very effective at increasing deep sleep.

Additional Benefits of Massage
With regular high quality sleep, the body and mind receive the restorative time and bio chemicals needed. The benefits of massage don't stop at improving sleep however, The Touch Research Institute has found that massage offers a host of other important benefits.
Other benefits of massage include improved posture, headache relief, counteracting the effects of long periods of sitting, lower blood pressure, recovering from carpal tunnel syndrome, and host of other positive effects of massage. Massage therapy for insomnia is just a start.  There are many reasons to begin making massage a regular part of your healthy life.  Like a fitness program, massage is most effective when received regularly and not just when something is wrong.
How do I find skilled Massage Therapists?
If you're ready to get a massage but are intimidated by the prospect of finding a skilled practitioner, the MassageBook massage therapist directory will help you locate highly skilled and reviewed massage professionals near you and even allow you to book appointments online.